Welcome to Sacramento's Leading
Republican Club!
<![if !vml]>
<![endif]>
Ronald Wilson Reagan
February 6, 1911 – June 5, 2004
40th President of the United States (1981–1989
33rd Governor of California (1967–1975)
We're Republican because like President Reagan
• We BELIEVE the strength of our nation lies with the individual and that each person's dignity, freedom, ability and responsibility must be honored.
• We BELIEVE in equal rights, equal justice and equal opportunity for all, regardless of race, creed, sex, age or disability.
• We BELIEVE in free enterprise and encouraging individual initiative have brought this nation opportunity, economic growth and prosperity.
• We BELIEVE government must practice fiscal responsibility and allow individuals to keep more of the money they earn.
• We BELIEVE the proper role of government is to provide for the people only those critical functions that cannot be performed by individuals or private organizations, and that the best government is that which governs least.
• We BELIEVE the most effective, responsible and responsive government is government closest to the people.
• We BELIEVE Americans must retain the principles that have made us strong while developing new and innovative ideas to meet the challenges of changing times.
• We BELIEVE Americans value and should preserve our national strength and pride while working to extend peace, freedom and human rights throughout the world.
• FINALLY, We believe the Republican Party is the best vehicle for translating these ideals into positive and successful principles of government.
Carl Burton, President
Republicans of River City
916-485-5741

Millions of California's are searching for employment, and many others have given up on their search entirely. Now Hillary wants to raise taxes and expand government; these are not the policies that help create jobs or grow paychecks.
VOTE FOR OUR REPUBLICAN TEAM TO GROW JOBS!
the Official REPUBLICAN OF RIVER CITY candidates AND PROPOSITIONS Voter Guide for the November 8, 2016 General Election!
SACRAMENTO COUNTY REPUBLICAN TEAM
| | | |
| --- | --- | --- |
| Office | Candidate | Email |
| President United States | Donald J. Trump | https://www.donaldjtrump.com |
| 3rd Congressional District | N Eugene Cleek | drcleek@cleekforcongress.com |
| 6th Congressional District | Robert "Bob" Evans | |
| 7th Congressional District | Scott Jones | Scott@scottjonesforcongress.com |
| 9th Congressional District | Antonio C. "Tony" Amador | |
| 1st State Senate District | Ted Gaines | |
| 5th State Senate District | Alan Nakanishi | alan4ssen@aol.com |
| 6th Assembly District | Kevin Kiley | |
| 7th Assembly District | Ryan Brown | admin@rkbrown.net |
| 8th Assembly District | Nick Bloise | |
| 9th Assembly District | Tim Gorsulowsky | |
| 11th Assembly District | Dave Miller | |
SACRAMENTO LOCAL CANDIDATES
Sue Frost, Sacramento Board of Supervisor Dist. 4
Marcel Weiland, Citrus Heights City Council
Kevin Spease, Elk Grove City Mayor
Steve Detrick, Elk Grove City Council
Nikita Kostyuk, Elk Grove United School District
Micah Grant, Natomas School District
David Sander, Rancho Cordova City Council
Christian Polley, Sacramento Municipal Utility Dist. 1
Michelle Orrock, Cosumnes Community Service District
Tab Berg, Fair Oaks Recreation and Park District
STATEWIDE PROPOSITIONS
No on Proposition 51 No on Proposition 60
Yes on Proposition 52 No on Proposition 61
Yes on Proposition 53 No on Proposition 62
Yes on Proposition 54 No on Proposition 63
No on Proposition 55 No on Proposition 64
No on Proposition 56 Yes on Proposition 65
No on Proposition 57 No on Proposition 66
No on Proposition 58 No on Proposition 67
No on Proposition 59
LOCAL SACRAMENTO COUNTY MEASURE
No on Measure B No on Measure K
Yes on Measure C Yes on Measure L
No on Measure D No on Measure M
No on Measure E No on Measure P
No on Measure G No on Measure Q
No on Measure J
Carl Burton, President
Republicans of River City
916-485-5741

PS. For Additional Information see
California Republican Party Recommendations
https://www.cagop.org/endorsements
Howard Jarvis Taxpayers Association
http://www.hjta.org/hot-topic/ballot-recommendations-2/
Sacramento Taxpayer Association
http://www.sactax.org/sactax-covers-the-ballot-initiatives-2016/
Legislative Analyst's Office
http://www.lao.ca.gov/BallotAnalysis/Propositions
California Voter Foundation
http://calvoter.org/voter/elections/2016/general/props/index.html
Republicans and friends,
We invite you to review our site and use it as a resource for all things Republican.
We strive to provide you with a central location for information, education, and communication. Use this as a starting point where you can get involved, have interaction, and feel a sense of community with similar minded people.
Locate an event on our calendar, or a link. Find something of interest to you and get involved.
Our goal is to help YOU support the best candidates for election to local, state and national offices and assist elected republican officials in the execution of their responsibilities.
Please feel free to use the contact information listed on this website, contact me so that we might answer your questions and serve you better.
Carl Burton, President
carl@carlburton.com
916-485-5741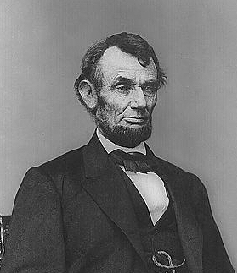 Abraham Lincoln
1809 - 1865

"I leave you, hoping that the lamp of liberty will burn in your bosoms until there shall no longer be a doubt that all men are created free and equal."